In general, the Unfair Dismissals Acts, 1977 - 2007, provide that every dismissal of an employee will be presumed to have been unfair unless the employer can show substantial grounds justifying the dismissal.
The purpose of the Acts is to protect employees from being unfairly dismissed from their jobs by laying down criteria by which dismissals are to be judged unfair and by providing an adjudication system and redress for an employee whose dismissal has been found to be unfair.
Unfair Dismissal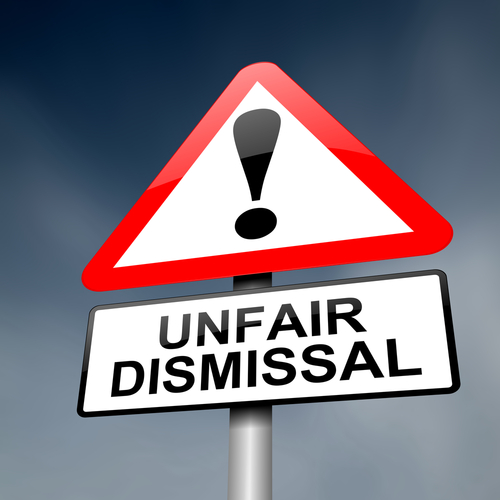 The Acts apply to employees over the age of 16 years with at least 12 months continuous service.
The requirement of one year's continuous service does not apply where the dismissal results from:
an employee's pregnancy, giving birth or breastfeeding or any matters connected therewith
the exercise or proposed exercise by an employee of a right under the Maternity Protection Act, 1994 & 2004
the exercise or contemplated exercise by an employee of the rights to adoptive leave, or additional adoptive leave under the Adoptive Leave Act 1995 & 2005
the exercise or proposed exercise by the employee of the right to parental leave or force majeure leave under and in accordance with the Parental Leave Act, 1998 & 2006
an employee's entitlements, future entitlements, exercise or proposed exercise of rights under the National Minimum Wage Act 2000
an employee's trade union membership or activities
the exercise or proposed exercise by the employee of the right to carer's leave under and in accordance with the Carer's Leave Act, 2001
The Acts provide for a number of grounds under which a dismissal may be considered unfair –
Membership or proposed membership of a trade union or engaging in trade union activities, whether within permitted times during work or outside of working hours
Religious or political opinions
Legal proceedings against an employer where an employee is a party or a witness
Race, colour, sexual orientation, age, or membership of the Traveller community
Pregnancy, giving birth or breastfeeding or any matters connected with pregnancy or birth
Availing of rights under legislation to maternity leave, adoptive leave, carer's leave, parental or force majeure leave
Unfair selection for redundancy
Constructive Dismissal
Constructive dismissal arises where you terminate your contract of employment, with or without prior notice, due to the conduct of your employer. Your employer's conduct however, must have been such that it would have been reasonable for you to terminate your contract without giving notice.
If you are dismissed you may, under certain conditions, bring a claim for unfair dismissal against your employer. If you do this and your employer accepts that there was a dismissal, it will be for your employer to show that there were fair grounds for the dismissal. Generally a dismissal is presumed to be unfair unless your employer can show substantial grounds to justify it.
Making a Complaint
Where an employee considers that their employer or former employer has contravened a provision of the above Acts, they may present a complaint to the Workplace Relations Commission for resolution. Complaints may be submitted using the Online Workplace Relations Complaint Form, available on the How to Make a Complaint/Refer a Dispute page on this website. Complaints will be referred to an Adjudication Officer for Hearing.
Appeals arising from an Adjudication Officer's decision, may be appealed to the Labour Court. 
You may view or download the Unfair Dismissals Act 1977 HERE